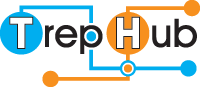 FracTEL is proud to be a sponsor of TrepHub and the TrepHub community.
To help you get your business started, we are happy to extend the following special offer, exclusive to TrepHub members:
For a period of six months, FracTEL will provide your startup with an unrestricted CloudPBX subscription for two (2) users. In addition to unlimited inbound and outbound calls, this subscription includes all of the advanced CloudPBX features you will need to create and maintain a professional business presence,  including; Mobile and Desktop integration, Auto-attendant, Conference Rooms, Fax2Email, Voice Mail, and many others. Also included are two (2) local telephone numbers in the area code of your choosing, and unlimited access to our exclusive API platform for tele-app development and integration.
The retail value of this package is $300.
At the end of the six month period, you can continue to use the service at a very special TrepHub discount rate.
Account setup is fast and easy, just use the form on the right to enter your contact  information and get started!