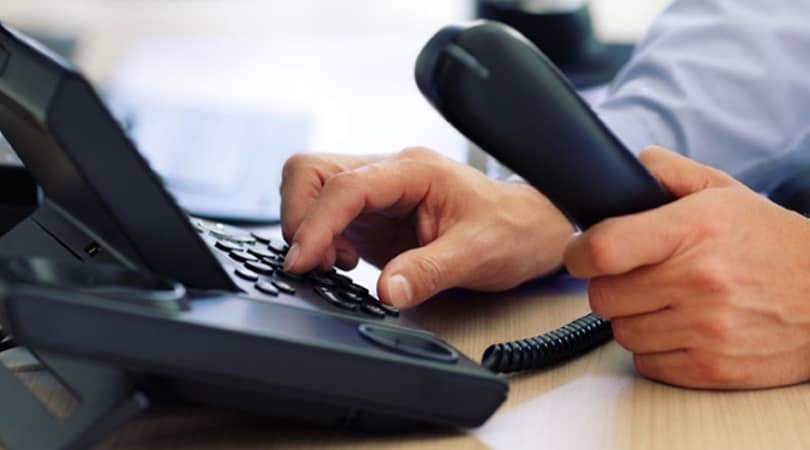 Is VoIP really better than analog? We get this question often and it's understandable to be skeptical. After all, you've been using your analog phone system for years and you have become accustomed to the way it works and its features.
You may even be wondering, what is VoIP? VoIP stands for Voice over Internet Protocol. It's basically phone service over the internet.
What usually leads people to explore Voice over Internet Protocol (VoIP) is that they realize their current phone system hasn't evolved to fit the way business works today. We are an increasingly mobile workforce – often on the go, doing business on our phones, wherever we are. Our cell phones, mobile devices, and computers have become the primary means of business communication. It only makes sense that our business phone systems should be integrated into the way we really work.
Many businesses have made the switch to VoIP because of the lower price and the increased functionality. If you have been hesitant to change or have doubts about whether digital phone technology is more reliable or better than analog, there are a few things to consider.
Limitations of Analog Phone Systems
An analog phone system does not offer as much flexibility as VoIP does. An analog system limits you to only a few features and makes it difficult to handle many calls at once. This can be a problem if you have a business that receives hundreds or thousands of calls coming in each day. Call waiting, hold and mute features that are common with analog phones aren't enough to run your phone system efficiently.
An analog system needs to be connected to static wiring. You need to take this into consideration if you ever decide to move your business to a new location. You will need to have your new location rewired to fit your analog phone needs. This raises the issue of the costs to install, configure, maintain and upgrade an analog phone system.
What VoIP can do That Analog Can't
Instead of copper wire and POTS (plain old telephone service) phones, a VoIP phone system utilizes the Internet through digital technology that sends and receives voice signals that have been transformed into data packets. The features of analog systems comprise of call-forwarding, mute, call transferring, redial and speed-dial and that's about it. Analog systems cannot match the features that digital offers.
Because VoIP is digital, its features are almost limitless, and you can choose the features that work best for your business. Features like auto-attendant, call re-routing, voicemail to email or follow-me that help businesses stay connected while staff are mobile. VoIP is extremely portable and can be accessed from wherever there is Internet access. Employees can work remotely without jeopardizing call quality or level of service to customers.
A VoIP phone system is less costly to set up and install, making it cost-effective for businesses of all sizes. As your business grows, a VoIP phone system can be easily expanded right along with it. It's easy to set up and configure without the need for additional wiring, allowing the system to expand with the growth of your business without added expense.
The FracTEL Advantage
FracTEL's revolutionary Integrated Communications Desktop makes the desktop phone optional. It turns any PC, smartphone, tablet or laptop into a fully functioning business phone. You can migrate your phone to Cloud PBX with no upfront investment in new hardware.
Our best in class telecommunications platform is easy to deploy and includes unlimited extensions and the ability to keep your current phone numbers. If you need enterprise solutions, our Cloud PBX is ideal for call centers and remote workforces. Our dynamic network includes 30 features for one easy price. Choose what works best for your business and add features as your business needs change.
Is your current phone system meeting the changing needs of your business? VoIP has many advantages over phone systems that still use outdated analog technologies. See what switching to VoIP can do for you by contacting FracTEL.
https://ww2.fractel.net/wp-content/uploads/2017/09/VoIP-Better-Than-Analog.jpg
450
810
FracTEL Content
https://www.fractel.net/wp-content/uploads/2014/03/FracTEL_Tag_Logo.png
FracTEL Content
2017-09-28 09:00:48
2017-10-17 00:08:47
Is VoIP Really Better Than Analog?