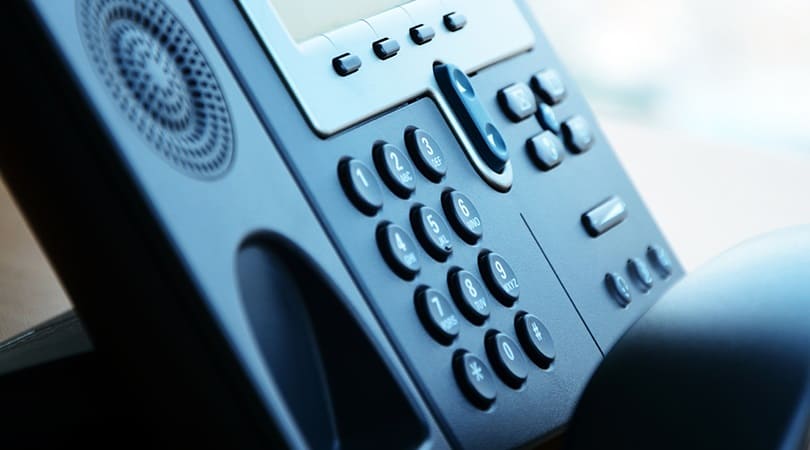 If your business has outgrown its current phone service and you're looking to scale to a more advanced system, you are probably noticing that the latest technology is Cloud PBX.
Cloud PBX technology brings together cloud computing and a PBX phone system. The cloud allows data to be stored and accessed over the internet instead of requiring a dedicated computer or server. Public Branch Exchange (PBX) is a phone technology that is used by telephone providers to route calls. In the past, PBX technology required a significant investment in hardware, installation and maintenance and that system needed to be run on-site. With Cloud PBX business phone services, you are basically getting a phone system that is based over the internet. A cloud-based network allows you to have voice, data, and video on the same platform.
If you're switching your business phone services to a Cloud PBX phone system, it's easy to become overwhelmed with the various features that are available. As a cost-conscious business owner, you want to make sure you are getting the most bang for your buck by selecting the right system with features that you need and will use. You need features that can scale with your business.
Here are five business phone service features to consider:
Auto-Attendant
Having an auto-attendant can help take away the frustration callers often have when trying to reach a specific person or department. This function allows callers to select a touch tone option from a menu. Your recordings and options can be updated from your Admin Portal very easily.
Voice Mail
This feature provides a voicemail box for every extension on your phone system for messages when calls cannot be answered personally. Employees can have secure access to their messages not only through their phone but also through their email or an app installed on their smartphone.
Call Forwarding
The call forwarding function allows users to easily route calls to another extension or telephone number when they are not available in the office on a temporary or permanent basis when needed. This ensures that important calls reach their intended party quickly.
Follow Me
You and your employees can always stay connected and never miss an important call with the follow me feature. As business is becoming more and more mobile, your business phone services should reflect that with a feature, such as follow me that programs your incoming call to ring multiple devices all at once or in order.
 Smartphone Integration
This feature allows you to take the features of your desk phone with you on the go with an app for your Android or iOS phone. With Smartphone integration, your outbound calls will show up on the called party's caller ID as your business number.
Video Conferencing
There are times when a face-to-face conversation works better than a phone call, but time and location make an in-person meeting difficult to arrange. Staying connected with employees and customers remotely is possible thanks to video conferencing technology. A cloud based telecommunications system allows you to connect with your employees and customers via video, helping establish better relationships while saving time and money.
FracTEL provides advanced Cloud PBX technology, helping businesses stay connected to their customers with a single, easy to deploy, simple to manage telecommunication solution. Our state of the art network provides more than 25 features for one easy price so you get more out of your business phone service. Discover how our Cloud PBX solution can help your business grow faster by migrating to the cloud with a 100% uptime guarantee.
https://ww2.fractel.net/wp-content/uploads/2017/09/Switching-Business-Phone-Services.jpg
450
810
FracTEL Content
https://www.fractel.net/wp-content/uploads/2014/03/FracTEL_Tag_Logo.png
FracTEL Content
2017-09-12 09:00:31
2017-10-17 00:08:47
Switching Business Phone Services? Look for These 6 Features to Get More Bang for Your Buck